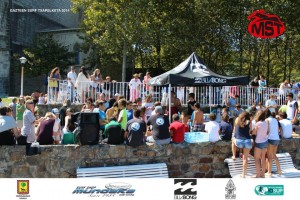 Well, finally came the long-awaited weekend of August 30 and 31; …), These helped as could be: half a meter on Saturday and less on Sunday, choosing good points tide take the bar to stop (the lads have shown to be in excellent physical condition because being out there, bar, it is much more demanding than it may seem from the vantage…). The only element to be asked twice during the weekend (and much of the summer) was the wind: northeast blew an uncomfortable that marred a little wave; sure next time we will have better wind…

Under these conditions given by nature, the participants enjoyed the wave of Mundaka in a special way because, without crowds in the middle, surrounded by colleagues and helped by adult volunteers, sea waves pumped them just for them;
In this sense, the Club is to guide activities that its members want to make considering that if there s enough volunteers to carry out an activity that marry our purposes, we will go ahead with it.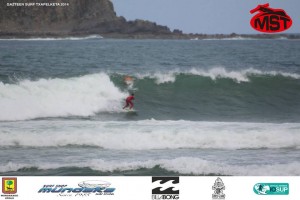 In the category of boys 16-18 years old, was a pleasure to see the kids paddling copper in waves due to the accumulation of sand in the bar, broke suddenly and required a lot of concentration on downhill to avoid falling with lip
In these three first classified and all other participants have not the future but the present of local surf; hope to see you in the water and helping out at the club as much as your duties will permit…
In the category of boys 14-15 years old, drew attention surfing Guillermo Amezaga (and I have 13 years) pillandose some pretty long waves and fell fearlessly into the toughest waves; Eneko Aretxaga and Mario Mujika also going to have to talk…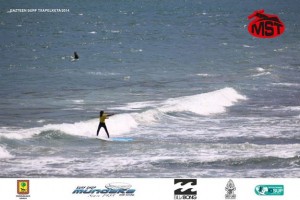 The girls of 13-15 years was an outlier: Claudia Iturregi was the example shows that there are no limits if you want; his blindness was no obstacle to get into the water with the help of Denny and Nora. He gave us a lesson.
The Estebaranz, Ane and Libe sisters, plus teach a tod @ s like watching a friend, we also showed their skills on the table; continue well and will soon be fighting over the best waves…
The boys of 9-13 years had the opportunity to show their skills; Lander Sustatxa is rogue one of the longest waves Championship, connecting rod with Txorro. And Mikel Bidaurrazaga and Kai Barletta, as caught some strength, they'll be catching waves butt.
The girls of 8-12 years showed that they have a great force will because, without much force, they were not cut at all; so, Izaro Estebanez, Garazi Aranguena, Maria Mentxaka and all other participants are already prepared to catch long walls during winter.
Finally, see how most kids, ages 4 to 6 years foguean in the waves, is priceless; Txorro and bar are like your home to Eneko Miranda, Aitor Lope, Thierry Lecumberry, Denys Gaubeka and Eneko Estebanez…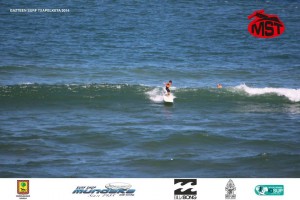 More photos on https://www.facebook.com/mundakako.surftaldea